Frédéric Lecoq
Frédéric joined Belsim in 2006 after earning a master's degree at HELMo Gramme College (Liège, Belgium). He has extensive experience within Belsim as an engineer and within the management.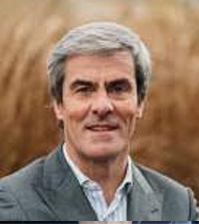 JEAN-FRANçOIS GOSSE
With his extensive experience in strategy consulting and business creation, Jean-François advises companies in the development, financing and implementation of their growth strategy.
He is also a director of several financial and commercial companies, and social profit organizations, human-related or environmental-related.
BORIS LATOUR
Mr. Boris Latour has been managing an alternative investment fund located in Luxembourg. He has professional experience in renewable energy, information technology, real estate, hospitality, agriculture, banking, and finance. He has been working with BELSIM since 2015. He extensively contributed to set-up the company's strategy and to develop the business at the international level.