MEET THE FUTURE OF DVR
DVR SUMMIT: EDITION 2021
Now more than ever, Downstream, Upstream and Nuclear actors are relying on data to guide their next moves. Traditional approaches to data validation and reconciliation just aren't enough.
At the DVR Summit, we heard from industry leaders, data innovators and Belsim executives as they explore the new data imperatives from a number of angles.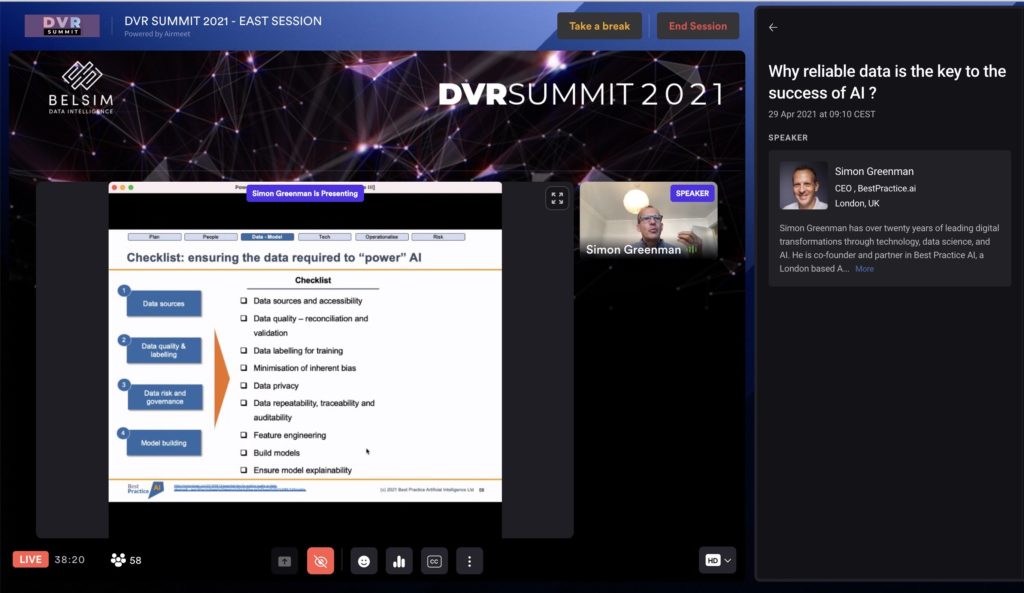 If you want to learn about the latest trends, innovations and strategies for accelerating business value with data and DVR, you can access all the video content from our YouTube Channel.
The program:
INTRODUCTION by Frédéric Lecoq, COO Belsim and Dominique Mangiatordi, CEO Belsim
KEYNOTE CONFERENCE // Why is reliable data the key to success of AI by Simon Greenman, founder and partner at BestPractice.ai.
3 PARALLEL CONFERENCES & PANEL SESSIONS:
 Upstream // Field studies and user perspectives from BP, Dana Petroleum and DNV. Moderated by Amin Amin, COO at Belsim North America.
Downstream // How to start a new oil refinery with reliable data from day one from ERC? Moderated by Suryaprakash Digavalli, Asia Regional Director at Belsim and Sandeep Tardeja Technical Sales Consultant at Naizak Global Engineering Systems.
Power Generation // Energy savings – Discover how DVR improve results accuracy with True North Consulting. Moderated by by Ionel Craciun, Regional Director at Belsim.